ADHD 101 Email Course
How To Find Out If You Have ADHD
How To Get Diagnosed With ADHD As An Adult
And More...
5 ADHD Motivation Mistakes to Avoid
Not Knowing Your Transferrable Skills

Not Knowing Your Passion and Purpose
And More...
Procrastination Masterclass
6 Reasons We Procrastinate
Why Most Procrastination Advice Doesn't Work for ADHDers
And More...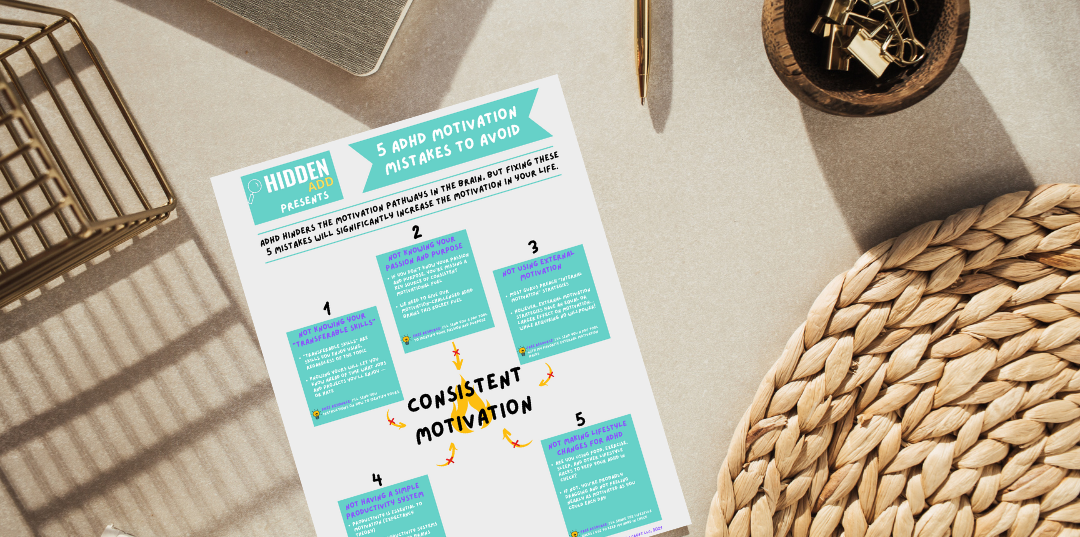 Get the Free Guide!
Want to be more productive & confident?
This guide contains ADD-friendly strategies so you can stop procrastinating, beat the overwhelm, and get sh&t done!
Sign up to the email course!
Created with